| | |
| --- | --- |
| ARCHITECTS | |

Pierre Mercier, Pierre Boyer-Mercier, and Patrice Poirier

| | |
| --- | --- |
| ARTISTS | |

| | |
| --- | --- |
| INAUGURATED | |

Stunning decoration and eye-catching geometry combine in this gorgeous station.
The chief element of this design and the first one that leaps to view is the interplay of vivid colours. Black polished granite and matte limestone clothe the walls of the platform and mezzanine in a powerful checker motif. This is supplemented with deep blue ceramic panels and the strong diagonal patterns of the hot pink floors and light fixtures, and the bright cyan floors at mezzanine level. These colours combine with and enhance the forceful angles and dramatic points of view throughout the architecture in a brilliant display of modern flair.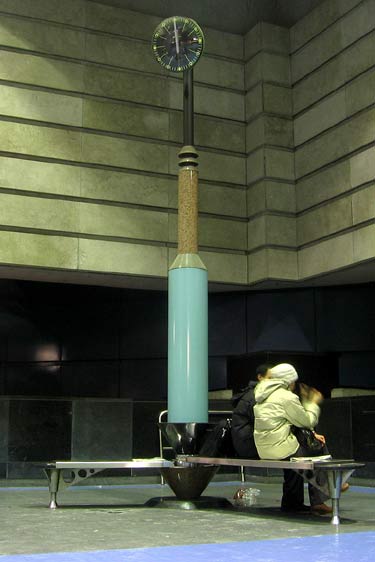 The very benches are works of art – quite literally, in fact. They were specially designed by sculptor Michel Morelli to reflect contemporary design trends and merge into the station's visual context with their colours and lines.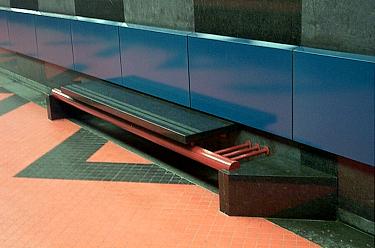 Likewise, the sculptural tall clock with integrated benches by Météore Design in the mezzanine waiting area recalls the art deco look of the 1920's. The benches are shaped and arranged like clock hands on a dark circle in the floor.